New crochet things form Anthropologie. And I love them both.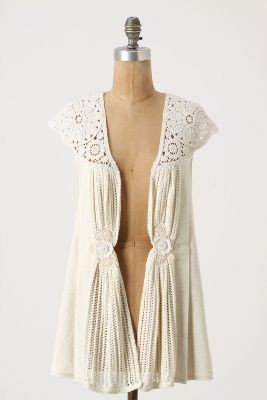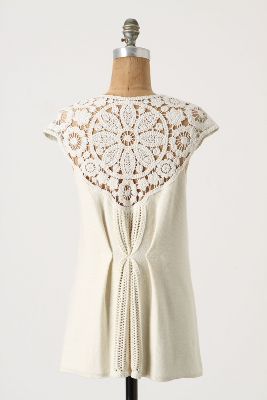 I like the flow of this vest. The front looks a little bit like a curtain but I like it. It gives it an interesting shape.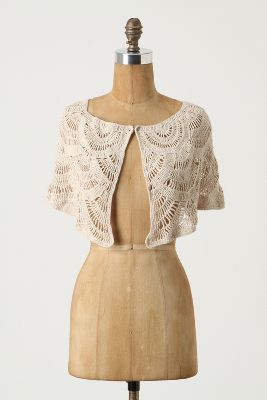 Looking at this capelettte I got to think that I don't have any capelette, bolero or some kind of a shawl. I should make something like this for myself.